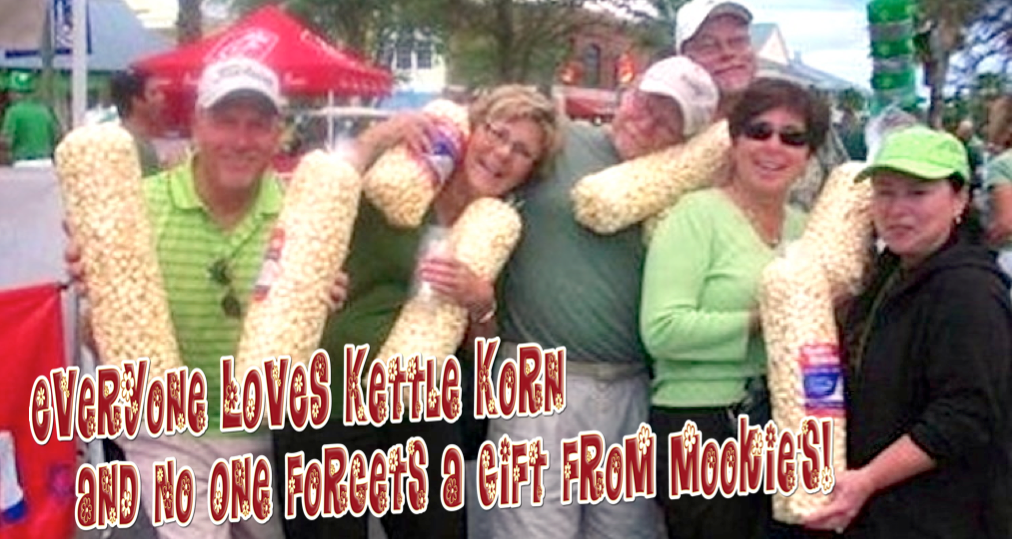 For over 13 years, our customers say Mookie's taste better than any other kettle corn. Why? Because we use premium popcorn that pops up big and round, like gum balls!  Four simple ingredients are mixed in the perfect proportion to create our unique signature flavor. Ask anybody: If it's not Mookie's — Why Bother!?!
---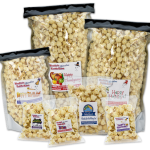 Mookie's offers a variety of kettle corn packages for your business or for your friends and family. Our large gift packages are perfect for birthdays and special occasions and make great client gifts or thank you packages. Our snack packs are fun for party favors and corporate give aways and all our gifts come with a FREE custom label with your logo and personal message. Who does that?!?
Get some Mookie's for your next occasion and make your party PoP!
---
Who's in Mookie's video?!?  It might be you!
Here's what people like you say about Mookie's Kettle Korn…
Mookie's customers tell you why "Mookie's is the Best!"

Having fun at Dunedin Art Harvest. See anyone you know?!?

Here's what people say about the "Other Guy's" kettle corn.

Local Band sings Mookie's praises!